Bella walking around with mama and daddy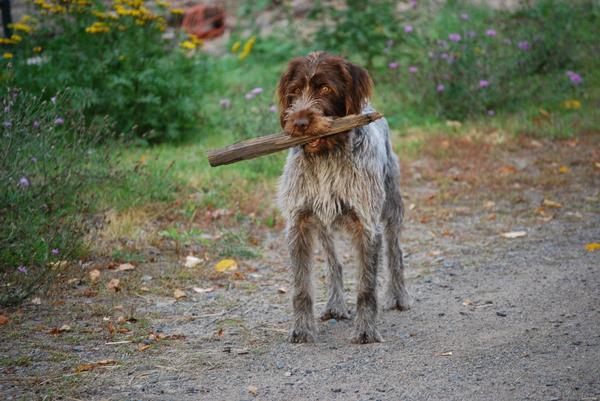 Ethel fetching a stick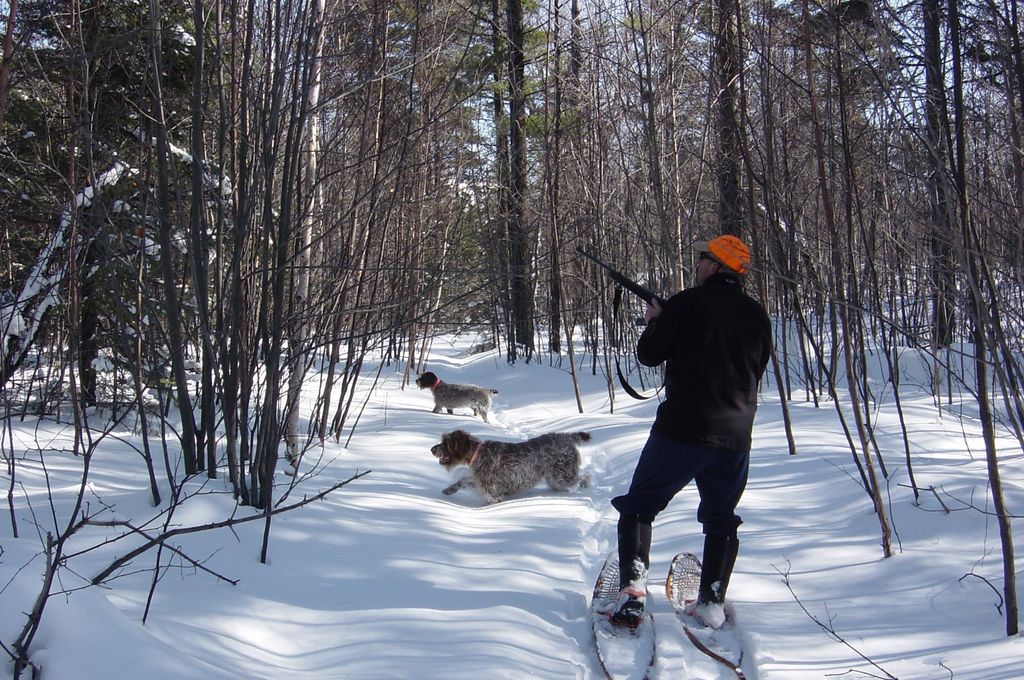 Kuru II, Bud, and Fran hunting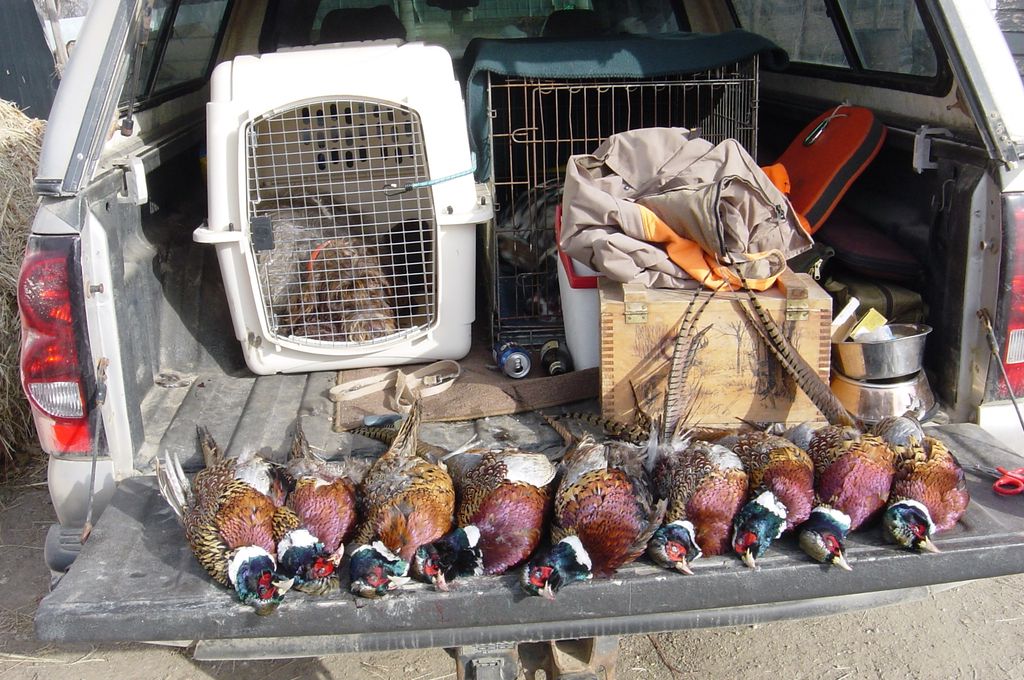 "Bud" tired and in his kennel after catching all these birds!!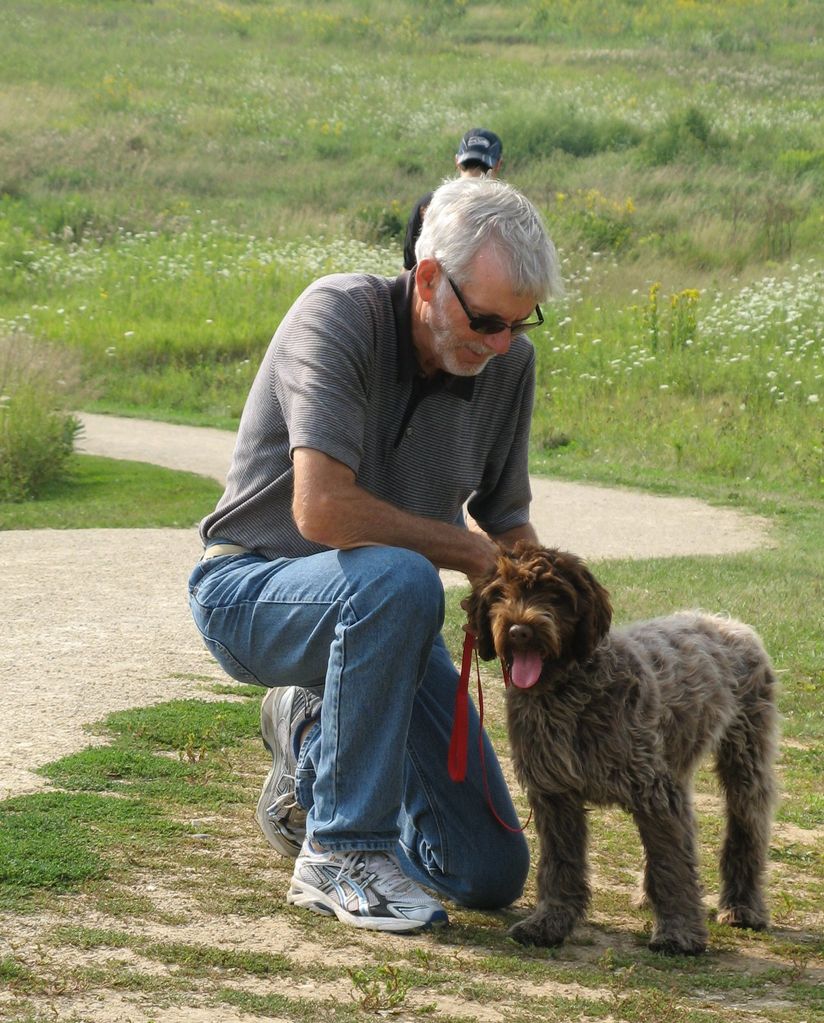 "Tank" with his daddy (mommy is taking the picture).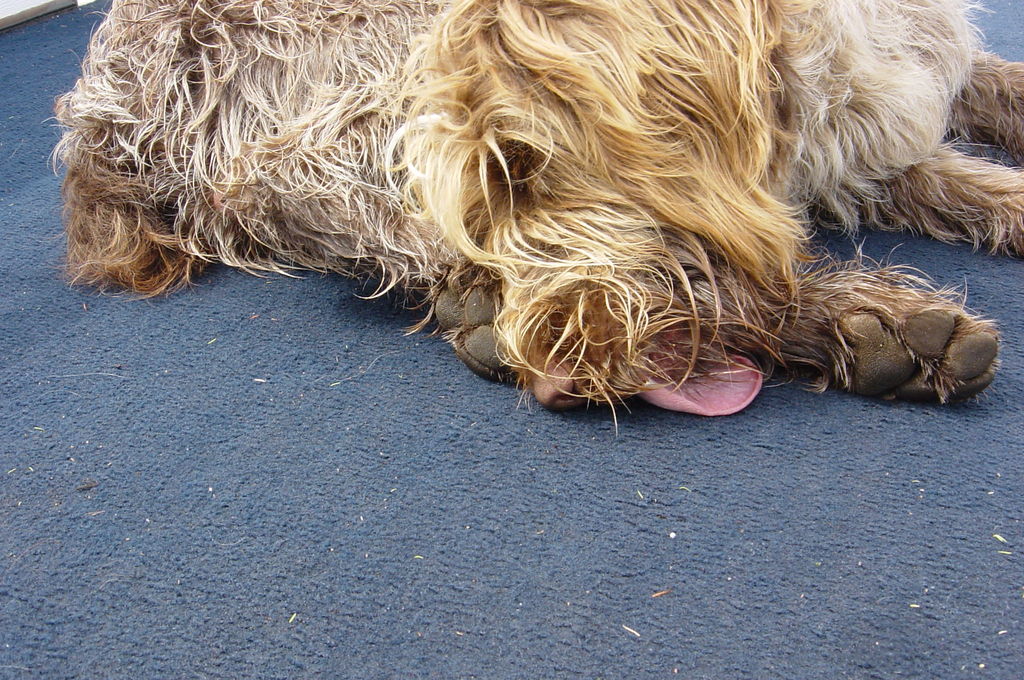 "Kuru II" licking the pontoon boat.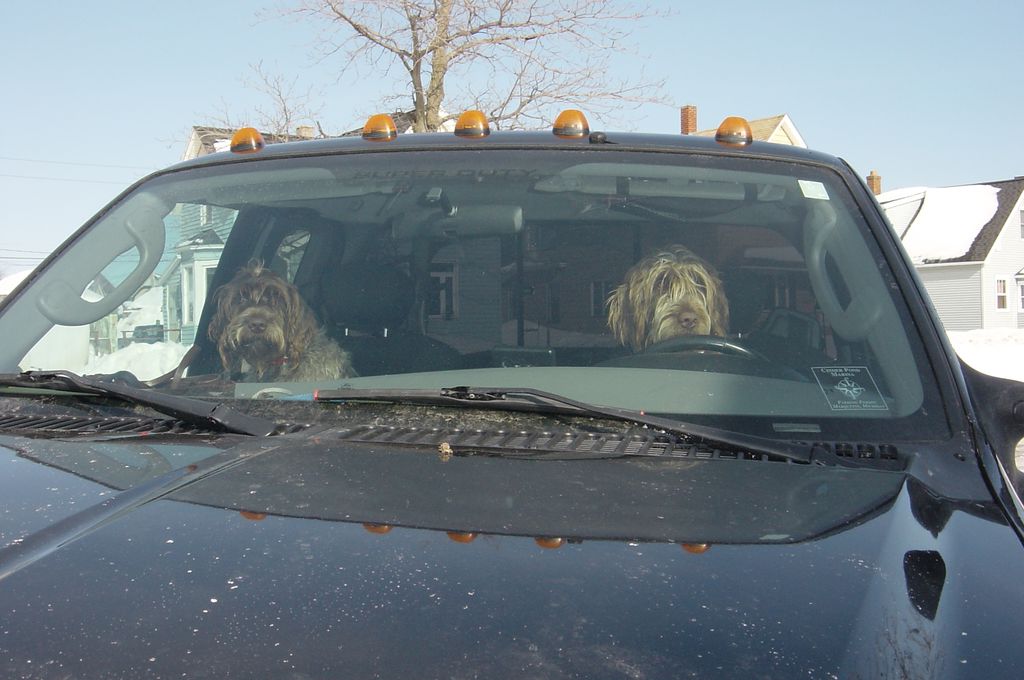 Kuru II driving while Bud is relaxing in the passenger seat.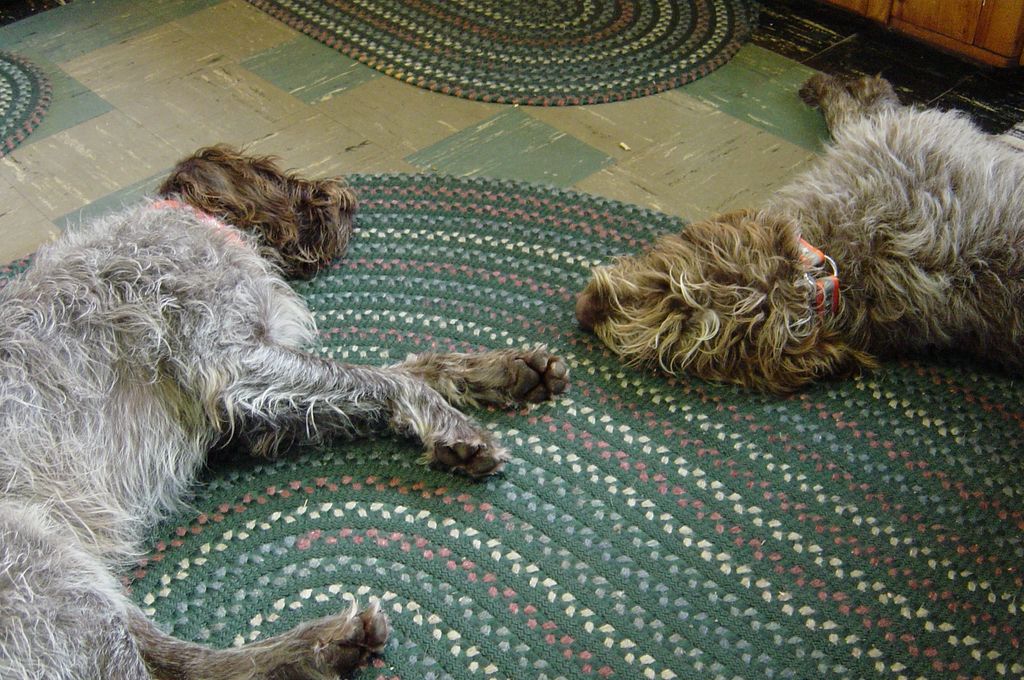 Bud and Kuru relaxing at camp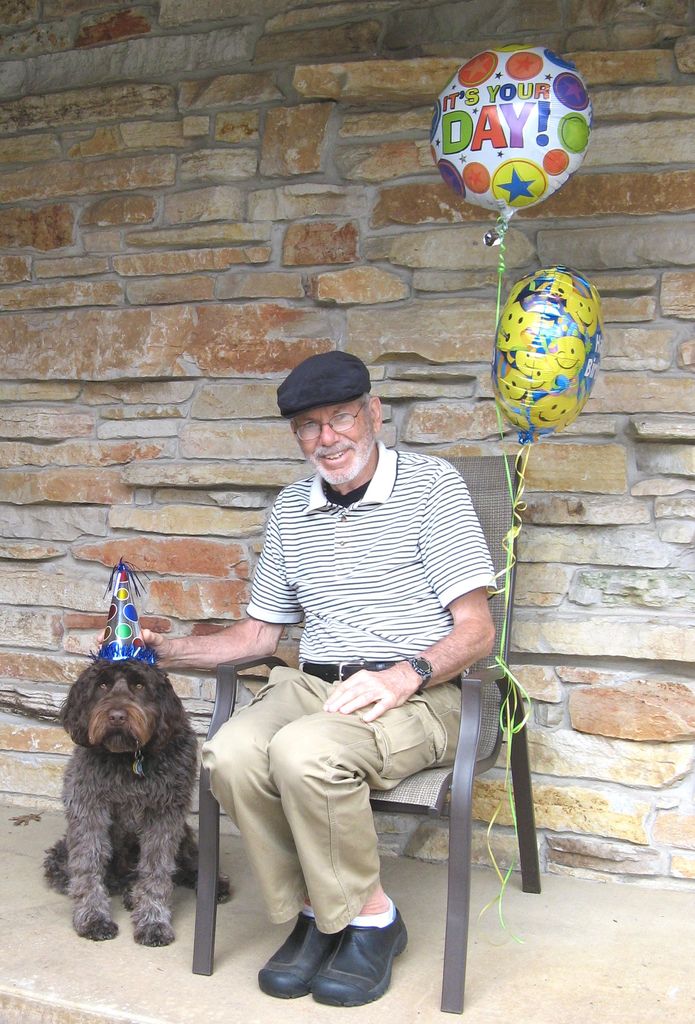 Tank on his first birthday with his daddy!!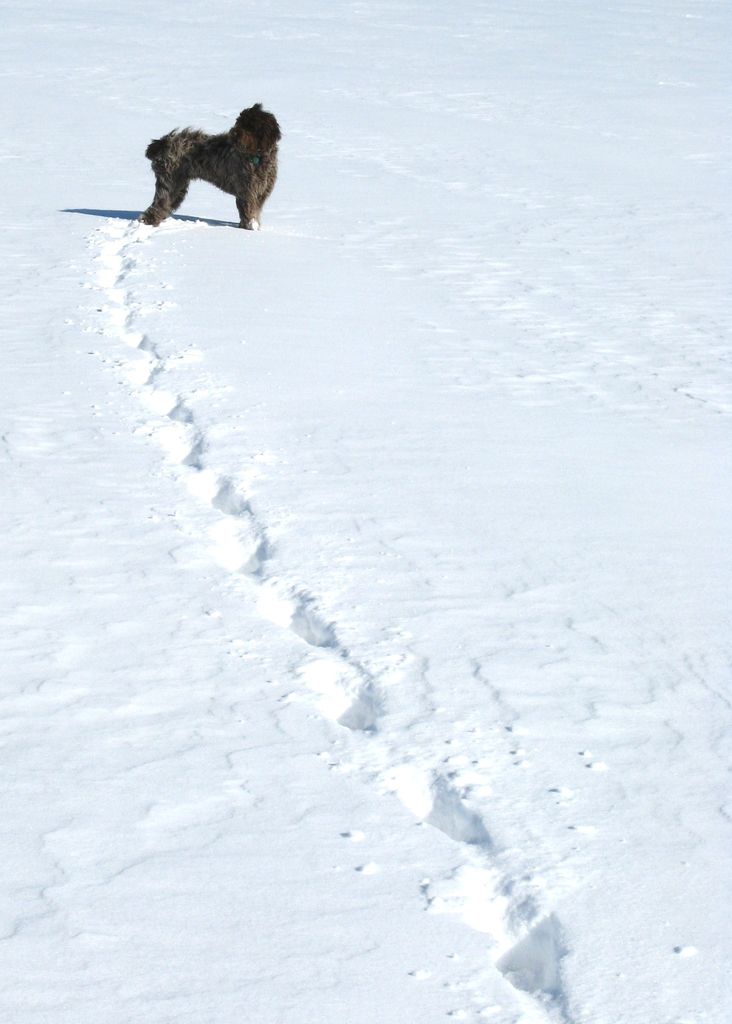 Tank trudging through the snow in February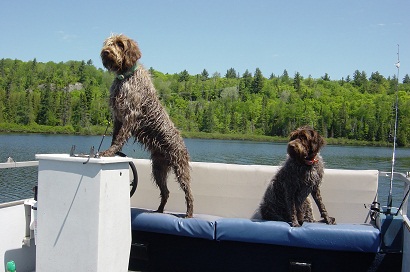 Kuru II driving the Pontoon boat while Bud's making sure he doesn't crash!!!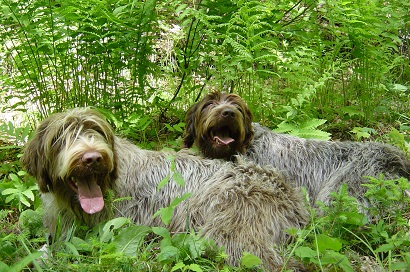 Bud and Kuru II laying in the ferns!!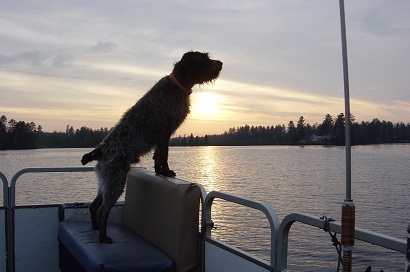 Bud on the pontoon at sunset!
Bella chasing Toq in the front yard!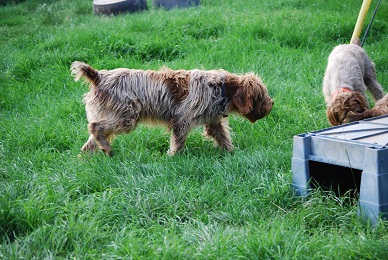 Bosco Checking out Toq and Bella playing!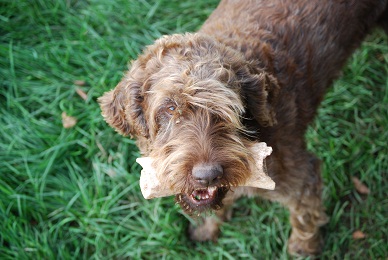 One of out older retired Griffs "Julian" coming to bring Melissa a bone. Jules an AKC and CKC champion and also has her JH and various other outstanding titles.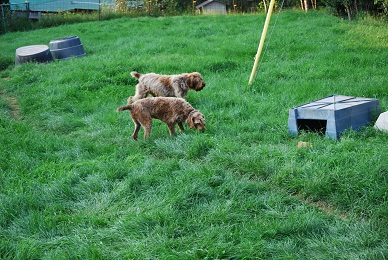 Bosco on point on the bone I threw for Liby and Lib looking for the bone i threw her.
Bella on point