Griff Males
Koko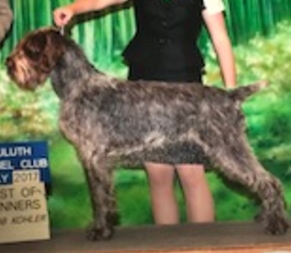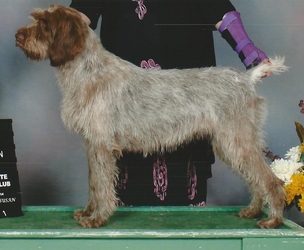 AKC Grand Ch./CKC Ch. Kyloe Trekking HJ Boscorelli JH
NAVHDA UT1
Deceased August 19, 2015
Bosco is a wonderful male who has his JH title and has his NAVHDA Utility 1 title. Not only did Bosco hunt, he was the correct size in conformation for the breed. With his natural instincts, willingness to please, he was just an all around great dog to live with.
Health Certification & Pedigree Bosco
GCH AKC/CKC Ch. Kyloe's Toq Treks The Universe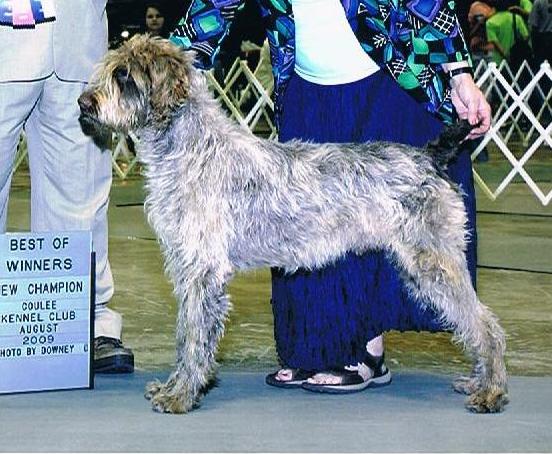 Toq is now a GCH AKC/CKC champion since August of 2009 and is now currently working on his JH title. Toq is a great hunter, show dog, and companion for the family.
Health Certification & Pedigree Toq
Blizzard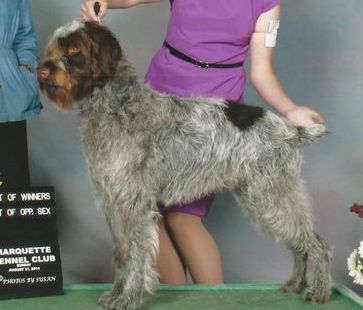 CH. Kyloe's Trekking HL Hocking
a.k.a. Bud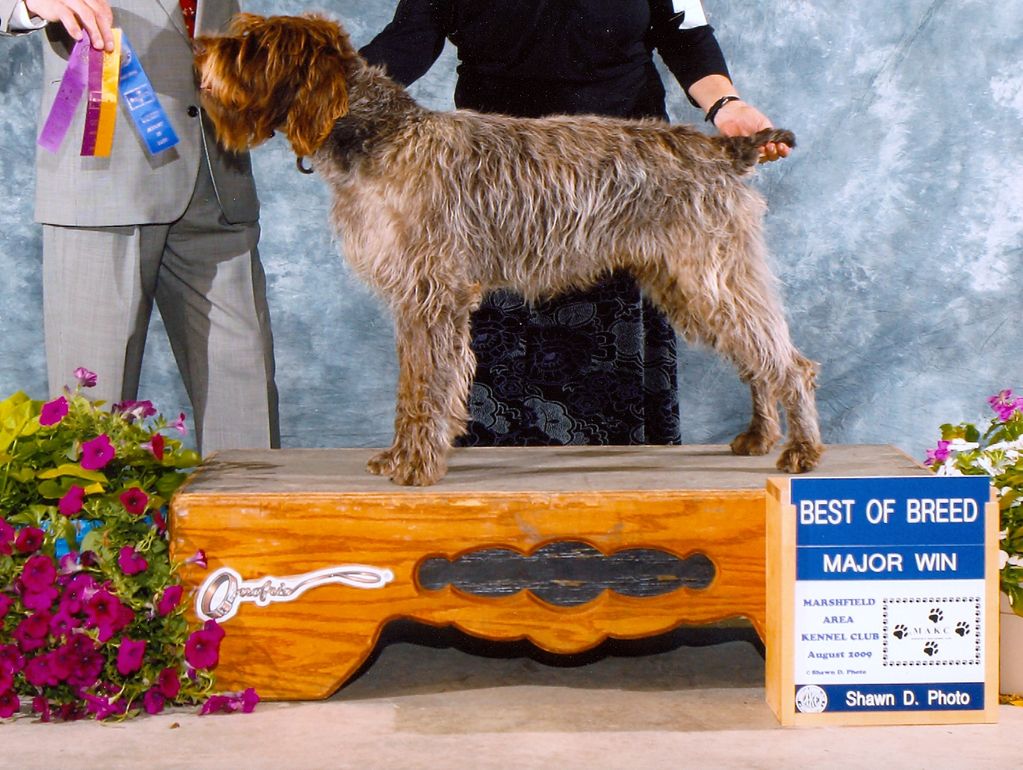 Bud is an AKC and Canadian champion .
Health Certifications & Pedigree Bud
Amstel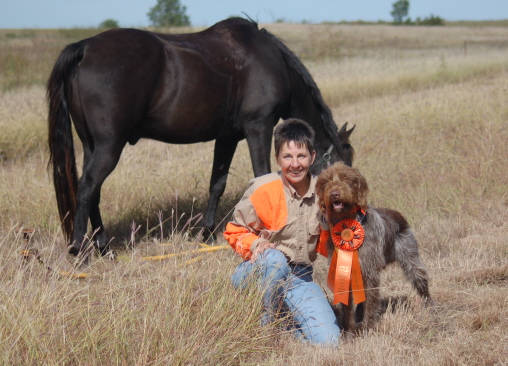 Amstel is an AKC Grand Champion and a JH. Amstel is currently working on his SH and CKC championship